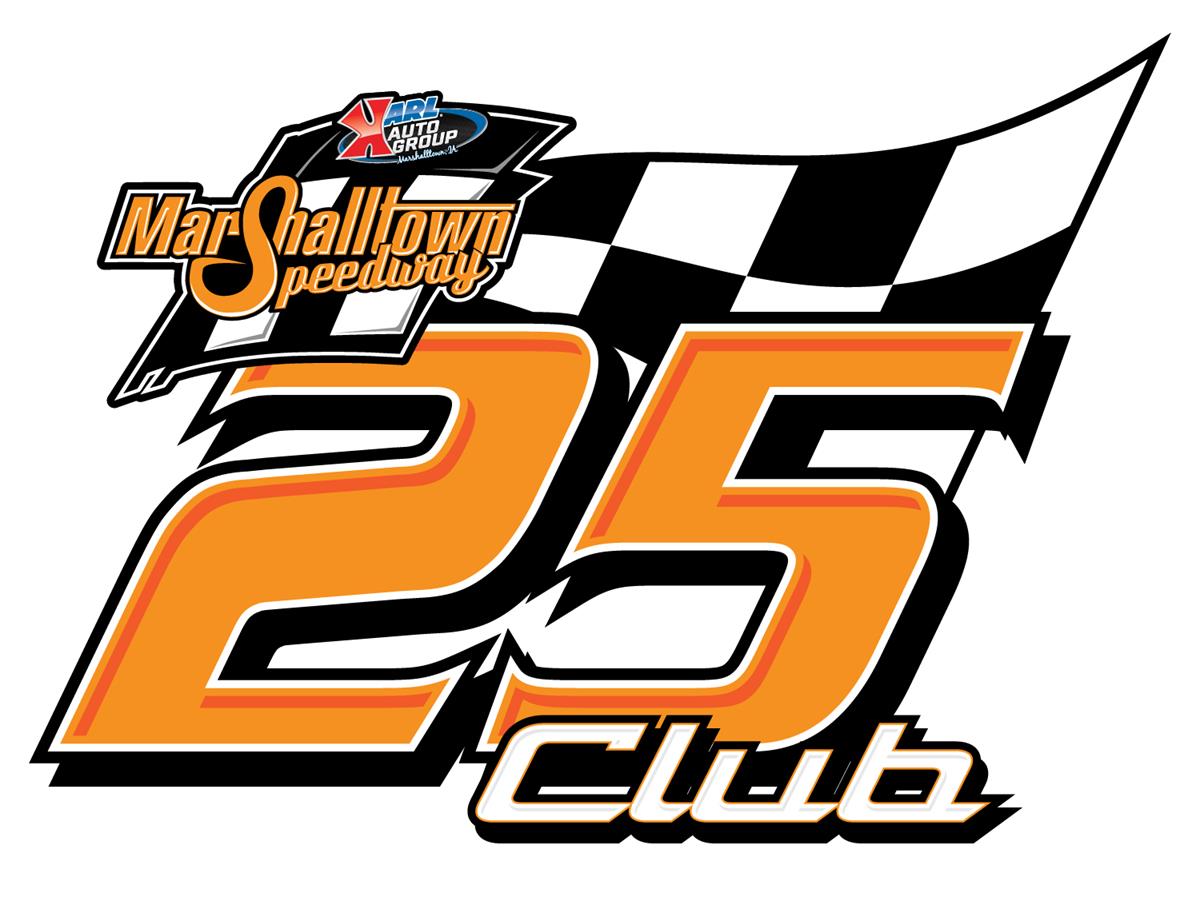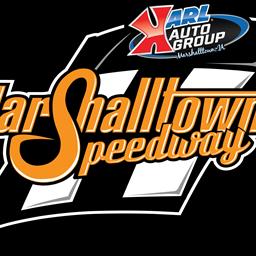 2/20/2023
Marshalltown Speedway
---
Club members can add money to weekly features in 2023
As announced at the banquet, we have a new club for you to become a member of, It's the "25 Club"
What is the 25 Club you ask, it is an elite club that anyone can join, business owner, race team, race fan, or just anyone who likes to be in clubs.
The yearly membership fee is $2,500.00 and comes with advertising of your business with a 4x8 billboard trackside, nightly PA announcements and one (1) 20 grandstand punch pass. For those nonbusiness owners who would like to join, you receive a 4x8 billboard with whatever you would like on it. Maybe it's to honor a friend, in memory of a past racer or fan or just your name and the people that went in with you to become a member. There are many options of what we can do for you, also you receive a grandstand punch pass. We all know someone who owns a business or people that want to give back to the racers, we want then to be able to see their dollar go to work for the racer.
Now where does that money go you ask, well your membership dollars go back to three racers each weekly Friday night race. You pick the class; we distribute extra money to the top 3 in the Feature that night. 1st $75.00, 2nd $50.00, and 3rd $25.00.
The memberships are not limited per division. For example, if 5 members select their money for the IMCA Modifieds, that is an additional $375.00 for 1st, $250.00 for 2nd and $125.00 for 3rd, making a weekly Friday night 20 lap feature $875.00 to win. The more members, the more benefits to the racers.
Weekly Features for 2023 pay the following minimum to win.
IMCA Modifieds $500.00
IMCA Stock Cars $400.00
IMCA Northern SportMods $300.00
IMCA Hobby Stocks $250.00
IMCA Sport Compacts $150.00
IMCA ModLites $150.00
Contact jvan@marshalltownspeedway.com and in the subject line use "25 Club" to sign up today.
Oh, by the way, Chris Weir Lawn Service is our first member, they selected the IMCA ModLites.
Back to News