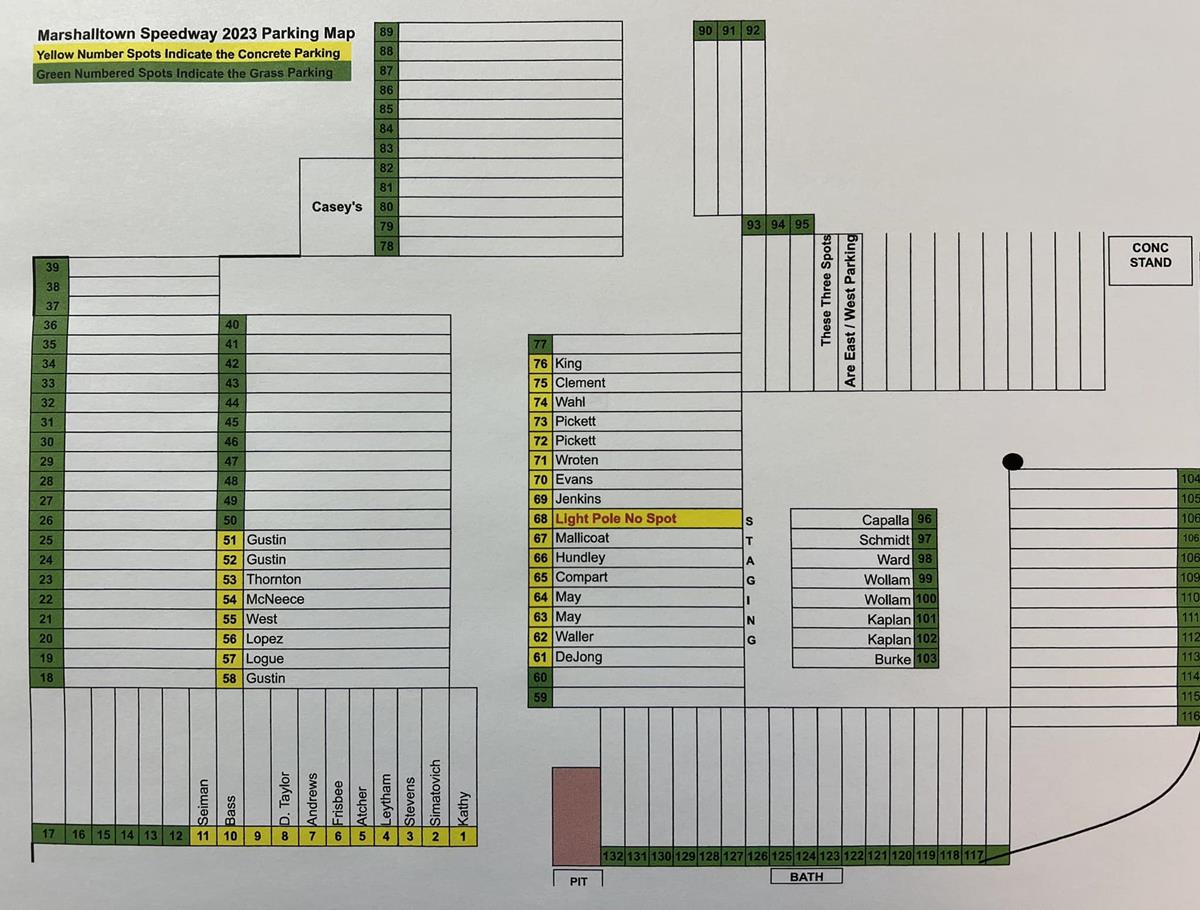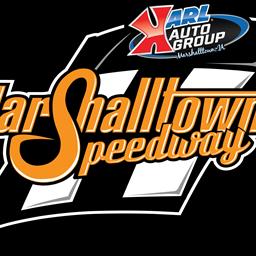 2/24/2023
Marshalltown Speedway
---
2023 pit parking released
Its that time again. If you have reserved a concrete slab, payment must be received by March 5, 2023. March 6th any unpaid concrete parking will be reopened for the waiting list. Please mail payment to; Scott Simatovich 1265 237th Street State Center, Ia 50247.
Grass parking will be at no charge again this season. If you had a grass spot last year, you have first right to it. Simply email, "Grass Parking" in the subject line to jvansports@gmail.com. Please do so as quickly as you can so we know you will be using that spot.
Now, in return for that grass spot at no charge to reserve, we ask that if you are not going to be there on a Friday night you send us a courtesy call, text, FB message or email so we can let someone use that spot. Or, if you are going to let someone use it, let us know also.
Also for 2023 we will need to utilize all parking in the pit area before we start using the overflow pit. This meaning, everyone will need to be inside unless it is full or you are asked to park in overflow.
We ask that if you do not plan on racing more than 75% of the races, please leave the spots for the ones that will be for their convenience.
Thank you for your understand and cooperation, April 7th is right around the corner and we are excited to see everyone.
---
Submitted By: Jerry Vansickel
Back to News